LOCATION:
Mountain Brook, Alabama
Highlights:
Subdivided a large backyard into distinct garden rooms with elevation changes.
Planted a colorful English flower garden outside the breakfast room.
Softened the front entrance with plantings.
Details:
This client wanted to artfully integrate a pool into their vast backyard. Our first goal was to subdivide the large yard into smaller spaces. We added low walls to create elevation changes between the spaces. This added elevation change makes moving through the garden feel like one is stepping into distinct "rooms".
One of the gardens we planned was a circular English perennial bed beyond the breakfast room window. The family delights in seeing the colorful blooms while dining.
Our client also wanted to make the front entrance more inviting. We added roses and crape myrtles to soften the home's appearance and create a green canopy above the drive. It pleased our client to have both a beautiful entrance and a pool situated amongst several thoughtful gardens.
Video: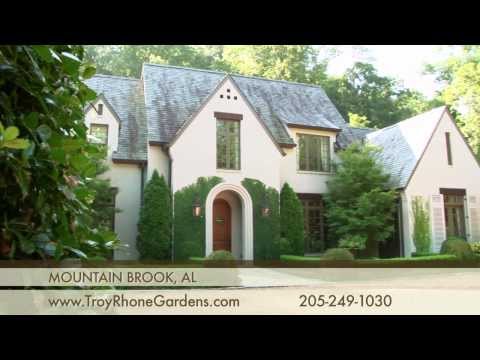 Client Feedback:
"Troy was wonderful to collaborate with for our garden project in Mountain Brook. He has an innate ability to marry homeowner wishes within his own conception of what the general space demands. I find his work to have a sophisticated elegance and serenity that never bores."